Whether they are artists, scientists, engineers or even emperor, many great figures have had a link with La Roche sur Yon.
Zoom on some of these illustrious guests of the Yonnaise city ...
Discover our great characters of yesterday...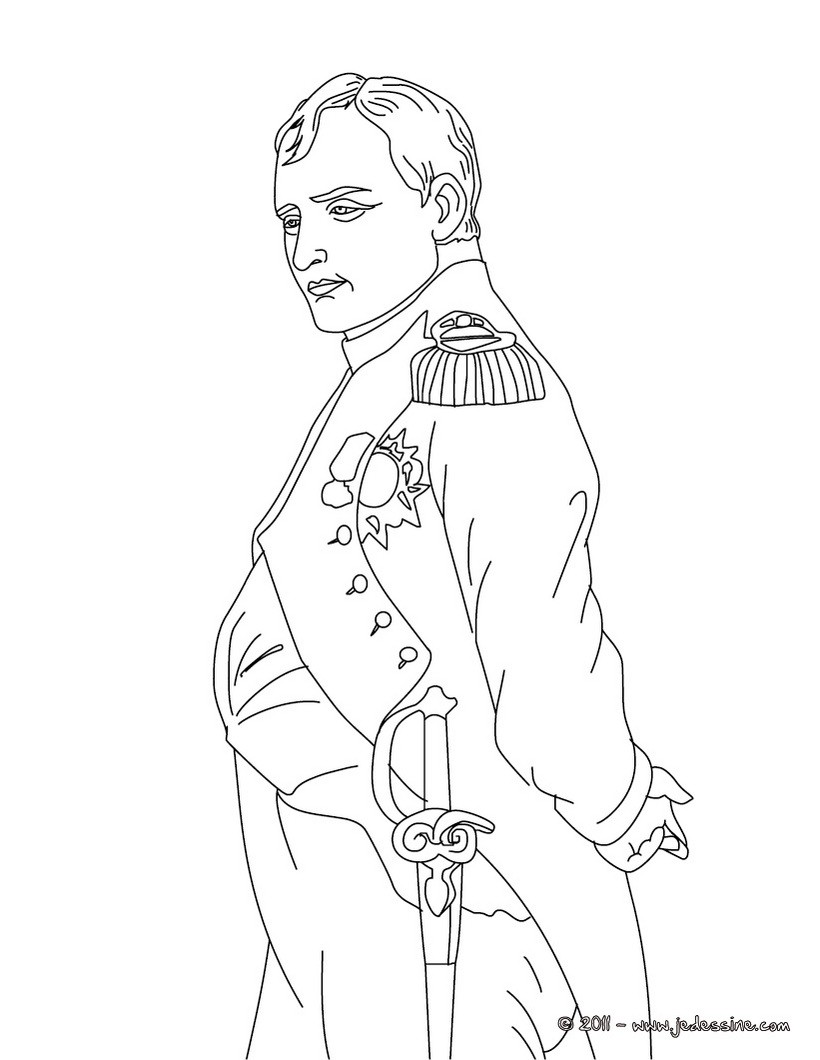 Napoleon Bonaparte (1769-1821)
If he only spent a few hours of his life in La Roche-sur-Yon, his mark is still felt today! It is by an imperial decree that Napoleon ordered the transfer of the capital of the Vendée from Fontenay-le-Comte. He thus made La Roche-sur-Yon the new prefecture. In doing so, he therefore transforms the modest city into a modern, functional capital and connected to the rest of the territory.
Indeed, the plan of the city owes him much: establishment of administrative, cultural and religious buildings, rational organization of the districts, central place… The social thought of the emperor, in particular the granite masses, is entirely present in the checkerboard architecture of La Roche-sur-Yon.
Charles Payraudeau (1798-1865)
Vendée zoologist from the beginning of the XNUMXth century, Charles Payraudeau carried out major studies in the inventory of many species that he discovered, particularly in Corsica and of which he drew up the faunal inventory. All of its collections are in a museum which bears his name, in La Chaize-le-Vicomte, where he died in 1865.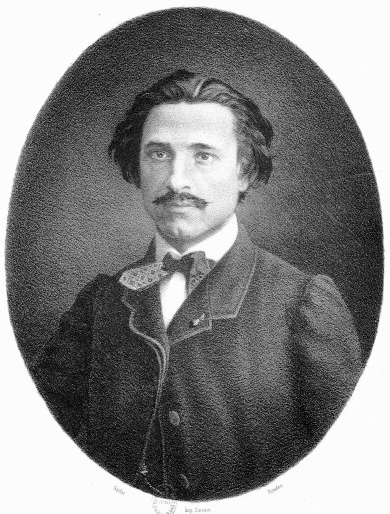 Paul Baudry (1828-1886)
Paul Baudry was born in La Roche-sur-Yon in 1828. He is one of the most eminent representatives of academic art under the Second Empire. He is also a member of the Academy of Fine Arts. At the request of Napoleon III, he spent ten years painting the foyer of the Opéra Garnier in Paris.
His legacy to his hometown was decisive for the start of the La Roche-sur-Yon museum. Indeed, he owns many of his works.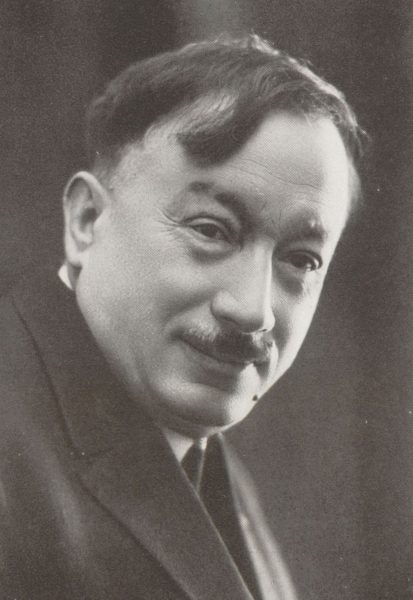 Benjamin Rabier (1864-1939)
The famous creator of the Laughing Cow, of Gédéon the duck, and of so many other animals which have notably cradled the childhood of many generations was born in La Roche-sur-Yon in 1864. Benjamin Rabier is a draftsman and a Talented cartoonist renowned for his illustrations of children's literature and also animal drawings.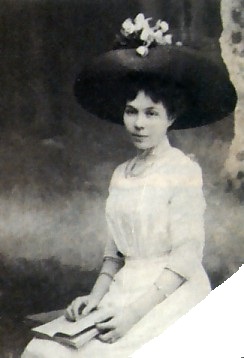 Cecile Sauvage (1883-1927)
Writer and poet, Cécile Sauvage was born in La Roche-sur-Yon. Mother of the composer Olivier Messiaen, she is very inspired by English poetry, and in particular that of Keats. All his work exudes serenity. Considered "the poetess of motherhood", Cécile Sauvage knew how to celebrate and magnify it. On Napoleon Square, a plaque recalls the place of his birth.
The white moon with the extinguished laughter
Glide in the air where nothing weighs;
We hear the distant thrill
With a long whisper that subsides.
"The white moon with extinguished laughter" - Cécile Sauvage
Celeste Bulkeley (1753-1832)
Born Céleste Julie Michelle Talour de la Cartrie in Angers on May 14, 1753, she lived at the Château de la Bossardière in La Roche-sur-Yon, with her first husband Louis de la Brossardière. In 1779, her husband died and left her his daughter and the castle. Later, she married a neighbour, William de Bulkeley, an Irish lieutenant, with whom she fought the armies of the Republic during the Vendée insurrection. An illustrious fighter, she is notably famous for having been one of François-Athanase Charette de La Contrie's "Amazons", alongside other women such as Marie Adélaïde La Touche Limouzinière, wife of Pierre de La Rochefoucauld. She died in Angers on March 13, 1832, at the age of 78.
Josephine-Blanche Colomb (1833-1892)
The author Joséphine-Blanche Bouchet, wife Colomb, was born in La Roche-sur-Yon, then still Napoleon-Vendée. Recognized and awarded for her children's literature, published by the famous Hachette publishing house in the XNUMXth century, she notably won the Montyon prize, awarded by the French Academy and the Academy of Sciences, for her work The Daughter of Carilès. She will be remembered for her rather progressive style of writing which denotes with that of female writers of the time, such as La Comtesse de Ségur, a bit more conservative. Nowadays, some of his works are kept and can be consulted at the Benjamin Rabier Media Library.​

André Astoul (1886-1950)
Born in La Roche-sur-Yon in 1886, André Astoul quickly distinguished himself as a painter, portrait painter and landscape painter. His father, Othello, also a painter and decorator, strongly encouraged him. Without being attached to any school, he completed his training in Paris. Then André Astoul returned to Vendée as a drawing teacher in Luçon. He contributed to the creation of the Yonnais painting fair, of which the La Roche-sur-Yon museum keeps several works. We owe him in particular the beautiful painting in homage to the Poilus of 14 installed in the church of Saint Louis. He died in Landeronde where he had set up his workshop in 1950.
Florelle (1898-1974)
Odette Rousseau, known as Florelle, was born on August 9, 1898 in La Chaume. Having moved to Paris with her family from an early age, this multi-talented artist began her career at La Cigale, where her mother was a cashier. The "Marlène Dietrich of the 30s" will experience moments of glory throughout her life, as much in the Music Hall with Mistinguett, as a reviewer at the Moulin Rouge or even in the cinema, alongside Jean Gabin. This kind-hearted artist also helped Jews escape from the Germans, hiding them in her cabaret in Montmartre during the Second World War. After all the adventures of her many lives, she returns to Vendée to open a guinguette, next to the Casino des Pins des Sables d'Olonne. She died a few years later, on September 28, 1974 at the Grimaudière hospital in La Roche-sur-Yon.
René Couzinet (1904-1956)
Born a few kilometers from La Roche-sur-Yon, René Couzinet is a genius aeronautical engineer. He was largely responsible for the development of Aéropostale in the 20s and 30s. Always in search of improvement, he notably imagined machines capable of crossing the oceans. He also befriended Jean Mermoz, a modern flying hero, whose widow he married after his death.
His numerous archives, models, and documentary funds were given to the city of La Roche-sur-Yon after his death in 1956. They thus give rise to a remarkable exhibition within the Renaissance House.
---
… until today
Bernard Tschumi (1944-)
Of Swiss origin, Bernard Tschumi is an architect, professor, and architectural theorist. From Paris to New York, where he lives and works, his journey takes him to the four corners of the world. Numerous prizes and awards thus regularly recognize his work.
All of his work was awarded the Grand Prix National d'Architecture in 1996, which recognized a demanding and unique work. In May 2011, he co-created with Hugh Dutton the new footbridge for La Roche-sur-Yon station. For this, he receives the Condé Nast traveler's innovation and design award in the infrastructure category.
Roland Castro (1940-)
Born in Limoges in 1940, Roland Castro is an architect and political activist, specializing in particular in urban planning issues related to social issues, such as the suburbs for example. His achievements, mainly in France, relate to different places with high social or cultural symbolism: labor market, collective housing, universities, suburb of the arch in Courbevoie, international city of comics in Angoulême ... Between 1987 and 1989, assisted by Jean-Luc Pellerin, Roland Castro rehabilitates and enlarges the headquarters of the Departmental Council of Vendée. It was a departmental hospital whose openings and roof have been listed as Historic Monuments since 1981.
Alexandre Chemetoff (1950-)
French architect, urban planner and landscape designer, Alexandre Chemetoff was born in 1950. His father, Paul Chemetov, is also a renowned architect.
He sees his profession as a multidisciplinary activity. Through his numerous projects, he notably testifies to a concern for a global understanding of the transformation of territories.
After the major project for the transformation of the island of Nantes, in the years 2000-2010, he also won the project to redevelop Place Napoléon and the main arteries of La Roche-sur-Yon. He thus carried out the work between 2010 and 2012. His project is to create a plant oasis in the heart of the city. The huge pools surrounded by green spaces redraw the face of the central square, which come to inhabit the animals drawn by François Delarozière.