Published on 30 April 2021
Travel 32km effortlessly, while enjoying sumptuous landscapes, it is possible thanks to the electric bike!
What could be better than a bike ride to discover the banks of the Yon, this river which crosses La Roche-sur-Yon and its agglomeration from the North to the South? And of course, it's even better with electric assistance that promises you a trip without too much effort in the heart of the greenery!
It all starts at the La Roche-sur-Yon Tourist Office. It is here that our guide explains the unfolding of the next few hours and of this walk. When everyone is ready, it's time to go. We get on our electric bike and cross the city center. Urbanization quickly gives way to the Alluchon-Rivoli Valley, the green lung which is located in the town of La Roche-sur-Yon. Our journey along the banks of the Yon really begins here since we are already along the river.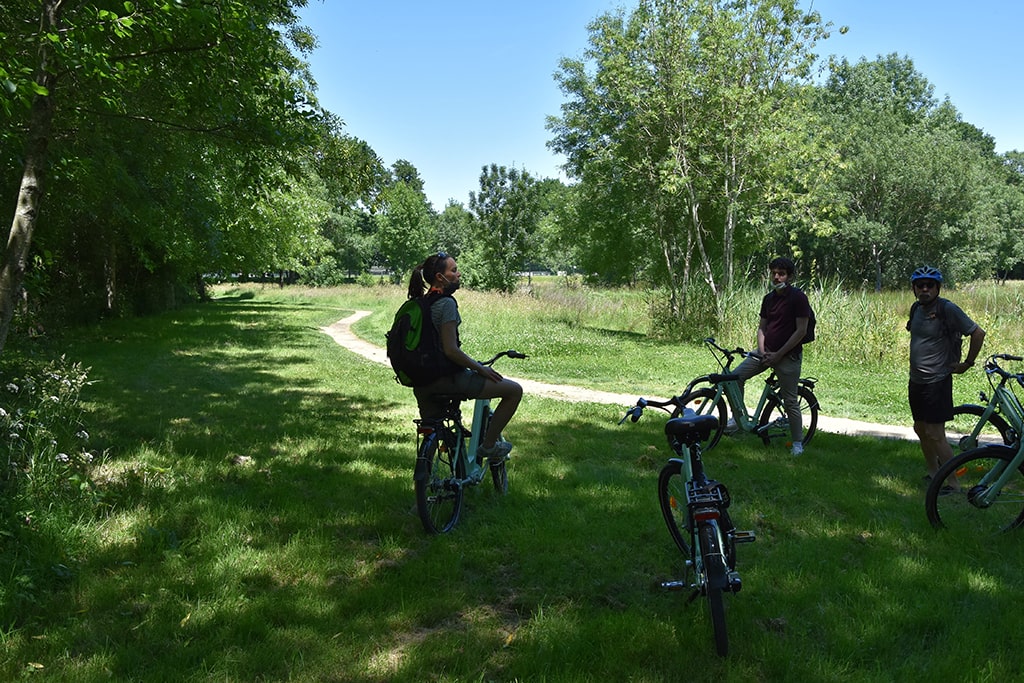 The trails lead us through the Yonnaise countryside. We discover the artificial lake of Moulin Papon, created by the dam which overhangs it. Our guide then explains its creation to us and provides us with some anecdotes before setting off again.
Little by little, we leave La Roche-sur-Yon to reach Nesmy. Fording is always a pleasant moment. Splashing around while rolling in the middle of the water takes us back to childhood, when we jumped in puddles! Then we arrive in Rambourg.
Le Rambourg mill is the last visitable watermill in Vendée. It's time to take a little break! We get off our bike and follow the guide to the heart of the story of the grain of wheat that becomes flour. Because yes, our break is also an opportunity to discover the interior of the Moulin de Rambourg.
Our guide explains the operation of the mill from its beginnings until the total cessation of its activity! Then it's time to get back to where we started. Once again, we pass through narrow paths. We go along the Yon again, pass over its course thanks to the bridges that are in our path, and join the city center of La Roche-sur-Yon.
Our journey ends where it started: in front of the Tourist Office! Thanks to the electric assistance, the trip went very smoothly. If the electric bike remains a bike, its battery and its small motor allow us to swallow the climbs without too much effort! Traveling the 32km walk is a real pleasure and a good discovery.