Published on 30 April 2021
Find the Golden Scarab with our treasure hunt!
This 100% self-created treasure hunt takes you on the trail of the treasure of Napoleon's engineers. While in Egypt, scientists stole a golden scarab without suspecting that it would cause all Egyptian animals to fall asleep. Back in France, the engineers hid the fruit of their theft in a place known only to them. To make sure that no one would stumble upon it by chance, they coded all their notes, involuntarily composing an investigation allowing them to get their hands on this golden beetle and wake up the sleeping animals ...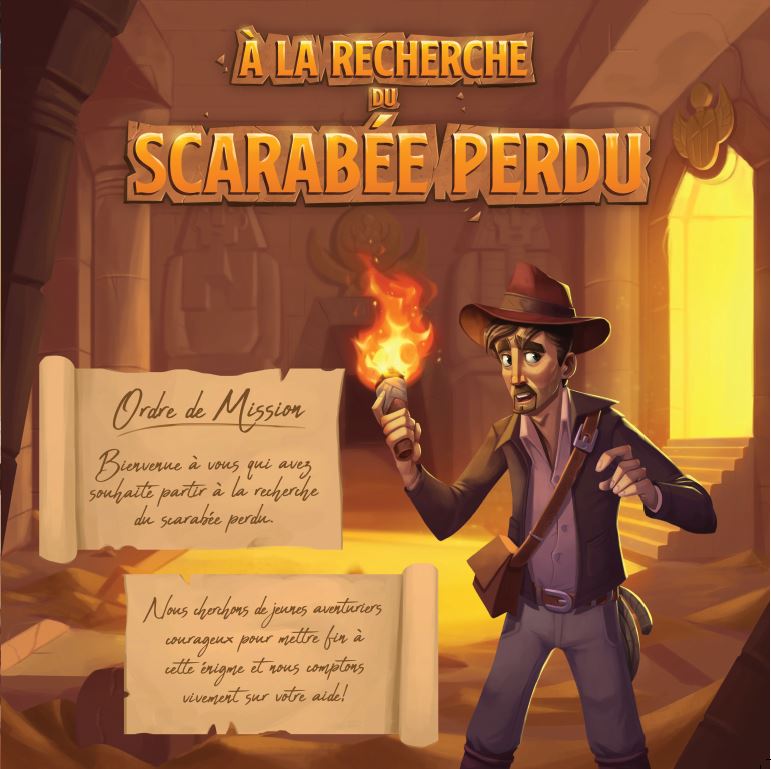 Go on a treasure hunt! Through the notes left by Napoleon's engineers, lead the investigation and solve the puzzles to find the lost scarab! Browse La Roche-sur-Yon on the trail of this treasure capable of many things. Will you find him before the clues are totally gone?
All you need to complete your quest is a backpack containing all the engineers' notes and the tools needed to find the golden beetle! You will find this bag at the boutique of thethe Tourist Office at the price of €12 ! Count between 1h30 to 2h to solve all the puzzles and find the treasure!
Are you ready to investigate? Can you find the Golden Scarab before it's too late? Don't wait any longer to use your investigative skills and wake up the animals!
---
I had a great time looking for the beetle with my brothers, and I learned a lot about the city!
To know
Independently and regardless of the time of year, treasure hunting is a fun way to visit the city, with anecdotes to back it up! Discover the background of the creation of La Roche-sur-Yon. Whether you choose to play alone or with your family, the mystery of the lost beetle provides you with a time of fun and entertainment. So, get ready to solve puzzles and follow in the footsteps of Napoleon's engineers.