Published on 30 April 2021
Since 1857, the year of its creation, Nesmy's pottery has perpetuated the know-how of potters.
Located since 1857 in the heart of the town, the pottery of Nesmy rubs shoulders with a clay deposit which has allowed it, for decades, to specialize in earthenware turned and garnished as in the past by hand. Preparation of the earth, turning, kilns, enamelling, decoration, the potters share all their know-how with the public!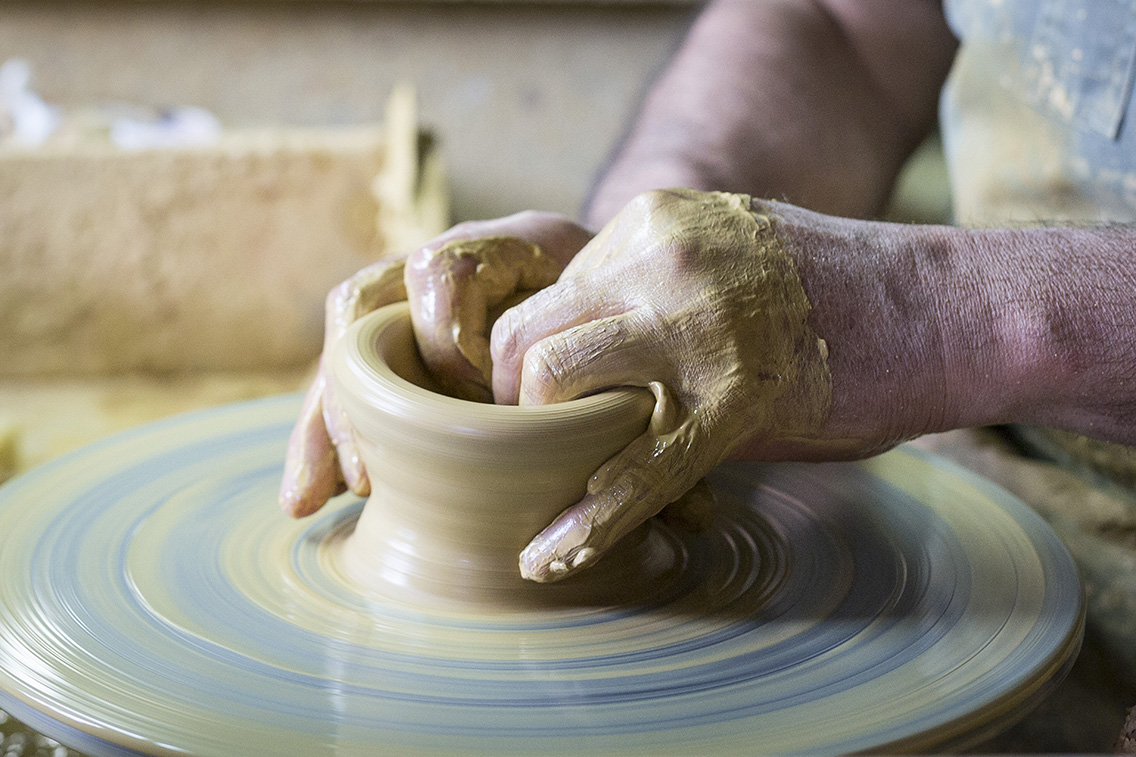 Nesmy's pottery finds its origins in the centuries-old exploitation of clay on the plateau of Chaillé-sous-les-Ormeaux, in Rives de l'Yon. This family business perpetuates a unique know-how and reconciles tradition and modernity. Find in particular the small traditional flower of Nesmy on the products of the company. Come and meet these pottery enthusiasts on their own territory!
Through the visit of the workshops, discover the turning, firing, enamelling, and decoration of pottery. You will be able to appreciate the technique necessary for the creation of pottery of all kinds. Internships and workshops are offered regularly to allow you to create unique works of art yourself! Modeling, introductory filming course, decoration course on raw enamel ... You will be able to get to know the whole world of tableware and decoration.
And even if we don't promise you that pottery will hold no secrets for you after an internship, we can guarantee that you will know how it works!
Do not wait any longer to discover the secrets of making traditional pottery and leave with a little something to decorate your interior!
Little anecdote
Nesmy's pottery has been passed down in the family for four generations. On the strength of its traditions, it offers you an authentic store steeped in history. You will thus be able to keep a memory of your visit within this company which oscillates between tradition and modernity.
---